It's back-to-school season! Homework, projects, and extracurriculars, oh my! As you get your kids—and you—ready for another year of packed schedules and fresh challenges, remember to stock up on more than just school supplies.
That's why for September's gift with purchase we're offering wellness essentials, so you're ready to achieve it all! Ease your family back into a school-year routine with Jade Lemon's zingy citrus scent that makes it just a little easier for sleepy kiddos to roll out of bed. Help your littles snap to class with our fun slap bracelet that doubles as an oil diffuser. Establish a calming and relaxing study space with Vetiver's grounding aroma. As the weather changes, support your family with Thieves® Cough and Cold Relief Chest Rub. And finally, boost their confidence on the first day of school with the uplifting scent of KidScents™ KidPower™ essential oil blend and help them hit the books by diffusing KidScents™ GeneYus™ essential oil blend.
Shop early to earn a $10 product credit, available from September 1–5. Reach any of the PV minimums this month to qualify for these free essentials and enjoy the Essential Rewards (ER)-exclusive bonuses when you reach 100 PV+ or 190 PV+ in a single September monthly order.
Promos available on One-Time Order
190PV: Vetiver, 5ml
250PV: KidPower, 15ml • Vetiver, 5ml
300PV: GeneYus, 5ml • KidPower, 15ml • Vetiver, 5ml
Promos available on Essential Rewards Order
100PV: Jade Lemon, 5ml • Slap Bracelet
190PV: Chest Rub • Vetiver, 5ml • Jade Lemon, 5ml • Slap Bracelet
250PV: KidPower, 15ml • Chest Rub • Vetiver, 5ml • Jade Lemon, 5ml • Slap Bracelet
300PV: GeneYus, 5ml • KidPower, 15ml • Chest Rub • Vetiver, 5ml • Jade Lemon, 5ml • Slap Bracelet

100PV
EXCLUSIVE $10 PRODUCT CREDIT*  September 1–5  Order early to earn even more!   Get a $10 product credit when you process your 100 PV monthly order through ER between 12 midnight, MT, on September 1 and 11:59 p.m., MT, on September 5!** 
 Jade Lemon essential oil, 5 ml (ER bonus***): Ease your crew into their new back-to-school routine with this bright and uplifting oil. For those sleepy mornings when it's tough to get moving, its zingy notes are just what you need to get everyone energised and out the door!

KidScents™ Slap Bracelet (ER bonus***): What does this fox say? These cute character bracelets feature that foxy symbol of wit and intelligence to inspire your little one to find smart solutions and clever ways to overcome any obstacle. Diffuse your child's favourite oils throughout the day by placing a few drops on the inner pad. Each bracelet comes with three replacement diffuser pads.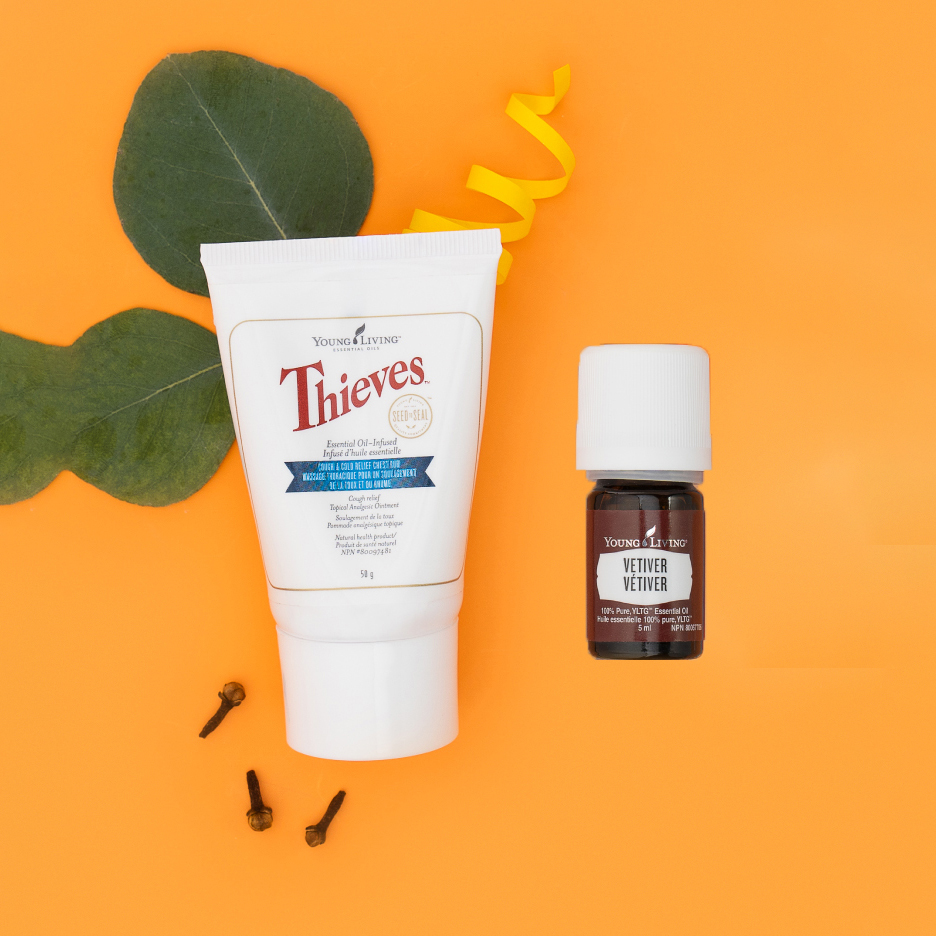 190PV
Vetiver essential oil, 5 ml: Buckle up; it's study time! Both kids and grownups will love Vetiver's complex, grounding aroma and the calming and relaxing atmosphere it helps create.
Thieves Cough & Cold Relief Chest Rub(ER bonus***): When classmates accidentally pass along germs with those notes under the desk, find relief with Thieves Cough & Cold Relief Chest Rub! This 100 percent plant-based alternative provides soothing vapours that help temporarily relieve congestion and cough brought on by the common cold. With hands-free application and no sticky residue, this sick-day essential is one you'll always want to keep on hand.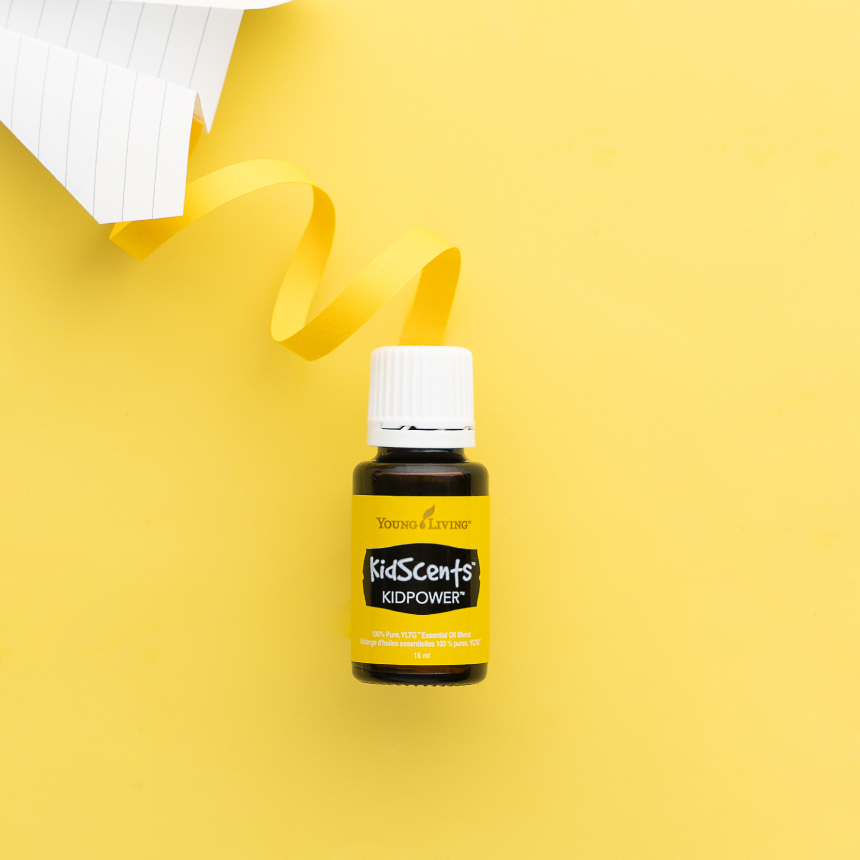 250PV
KidScents KidPower essential oil blend, 15 ml: Diffuse this fun, fruity scent to help your little scholar tackle those big moments. This inspiring blend features the key constituents limonene, bornyl acetate and sabinene and helps support feelings of positivity and confidence in your little one.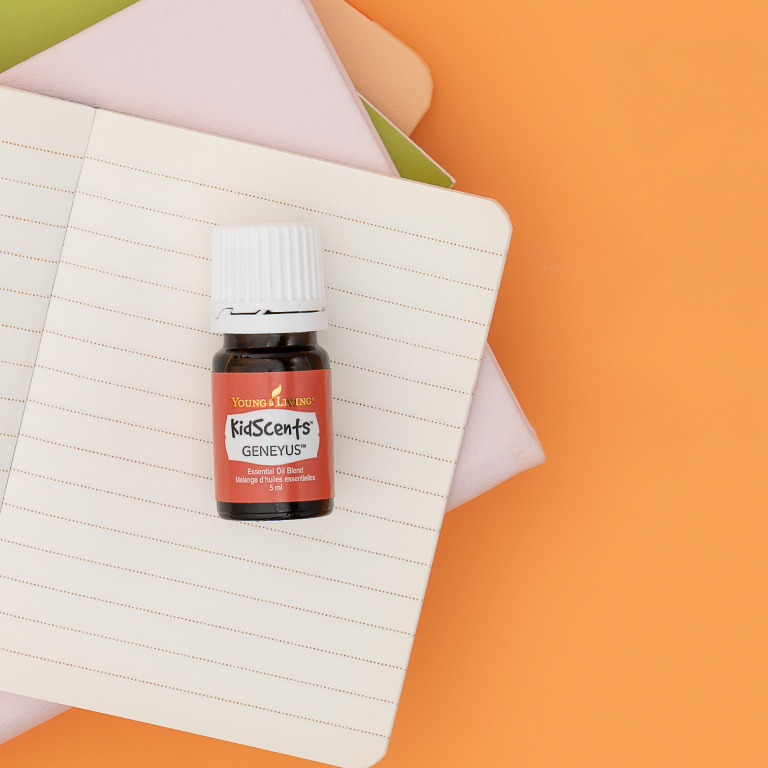 300PV
KidScents GeneYus essential oil blend, 5 ml: Did someone say homework? Reach for KidScents GeneYus blend and diffuse during study time as your little ones concentrate on projects and resolve to get the job done.
**These statements have not been evaluated by the Food and Drug Administration. This product is not intended to diagnose, treat, cure, or prevent any disease.